Brand Partnerships: Part Two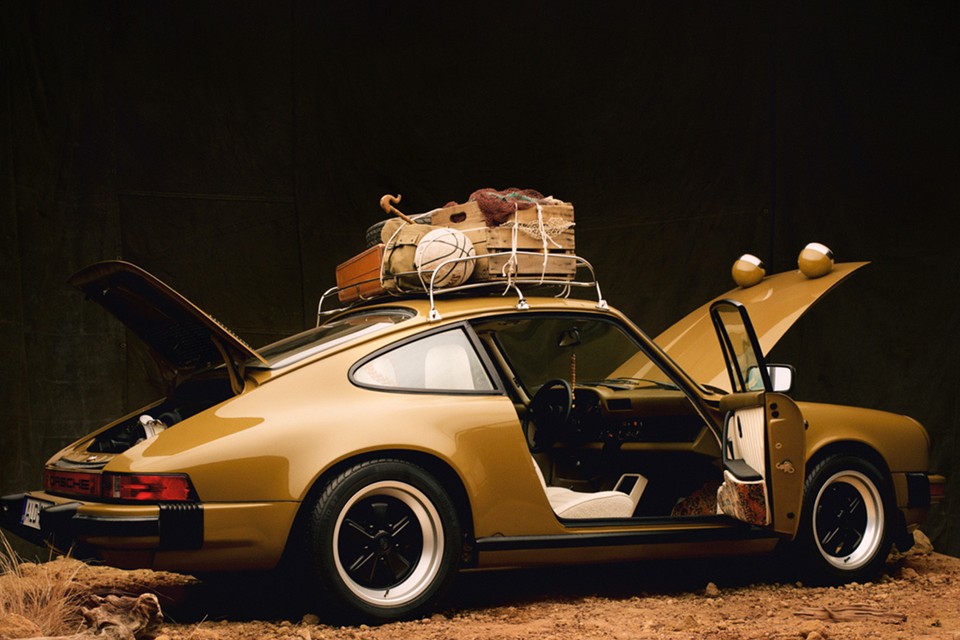 Part one of this series discussed the what and why of brand partnerships. Part two serves to dive into how you should pick and carry out a partnership. It can ultimately be broken down into 3 key steps.
Step 1: Evaluate What Your Company Is
What are you selling?
Who is your customer?
The mission your business is built on?
The vision of where you'd like it to go?
Your market positioning?
Answering these questions in-depth will direct you towards step 2.
Step 2: Pick a Partner
Once you have a good understanding of what defines your brand, you can begin considering brands which will compliment yours. Are you a respected, and time tested brand? Perhaps consider a young brand which can breathe life into your product, and introduce it to a new demographic.
A wonderful example of this is the recent collaboration between Aime Leon Dore and Porsche.
After 90 years, we know what to expect from Porsche. They have consistently impressed the consumer with faster, and more efficient automobiles – pushing the envelope of what we want to see in a car. Yet, in a wave of modern innovation, it's easy to lose sight of the charm which brought the brand to where it is today. Aimé Leon Dore (ADL) creative director, Teddy Santis, recognized this and has partnered with the automobile manufacturer to produce a passion project. ADL is a young streetwear brand which has curated its collections around a '90's New York City' aesthetic. Previous collections Santis has released evoke nostalgia, and he built off this concept when redesigning the classic Porsche 911SC. The car, and adjunct clothing collection combine elegance with a sense of rugged adventure. The collaboration was a smashing success, with resale values fetching upwards of 500%. If this project is any indication of the future direction ADL will take, we look forward to watching the continued growth. This was a partnership done right.
Another approach would be to partner with a brand which compliments yours. All brands have strengths and weaknesses. For example, if you have a strong brand image, but struggle with production or logistics, you can partner with a brand that excels in production and leverage each other's abilities strategically.
This strategy is not exclusive to brand partnerships, but applicable to partnerships in general.
What makes a great duo? Jobs & Wozniak, Bonnie & Clyde, Batman & Robin – each individual has their own strengths and weaknesses, but they often balance each other out.
For the purpose of this post, let's consider Jobs & Wozniak, the dynamic co-founders behind Apple. You had two world class performers – one at selling, and one at building. Jobs was an incredibly charismatic leader, marketer, negotiator, and naturally inclined towards these skills. He was able to focus on scaling the business, while Wozniak focused on the technical aspects – building the computers, software, and systems which allowed Apple to rise above the competition. Each had a distinct natural skillset which complemented each other like Yin & Yang. Without one another, there would not be an Apple computer.
Regardless of the direction you choose, it's important that the two brands have synergies. Some degree of similarity which can be compounded and leveraged. This is why you must answer step 1 with nuance. You must be able to properly evaluate potential partners and make sure they align with your values. It wouldn't make much sense if Marlboro produced an exclusive Nike edition cigarette, would it?
Step 3: Build Something Worthwhile
Now you have evaluated what your brand is, and found a partner who matches your values. What next?
Build.
Obviously, you want to create something that reflects both of your brands. The most straightforward route is to take an existing product, and put a partner-inspired twist on it (consider the aforementioned ADL x Porsche collaboration). This isn't the time to produce something new or groundbreaking. Leverage your combined strengths, and produce something that reflects both brands.
These collaborations will attract your die-hard fans. It is not to attract new consumers, but to provide an exclusive offering which will impress the customer base you already have. To ensure that this offering will be well received by those who you are targeting, you want to give them what they've come to expect. Following our last post, this recent collaboration between IWC and Mercedes is a great example of what we're discussing. They did not attempt to reinvent the wheel. Rather, they understood that they have mutual values (quality and craftsmanship), and built a product which reflected both brands. They did not build a new product class; they did not take a shot in the dark. IWC and Mercedes built their collaboration for a fan base which already exists. That is how partnerships work most effectively, by leveraging joint-strengths.
Photo Credits to Highsnobiety