Local Shopping Guide 2022
It's true that holiday shopping can be more stressful than enjoyable for some of us. We all have those expert gift-givers in our lives who manage to source a unique and quirky gift suited perfectly to the recipient, in stark contrast to the person from whom you can expect a Visa gift card and a shrug.
Now, we're not knocking Visa gift cards, but adding a personal touch is held in high regard at MCQUEEN! The beauty of shopping locally is that you get to explore the city, find one-of-a-kind treasures and support people rooted in their community. We've put together some of our favourite local venues from the different markets we operate in to give you some ideas on where to shop outside the box!
Majesty and Friends – Edmonton

Located in Manchester Square, Majesty and Friends is a modern design boutique championing and curating a selection of Edmonton and Canadian artists, designers and makers. Their selection of cards, sassy mugs and Edmonton-specific paraphernalia leaves a wide range of products to choose from.  Owner Julie Morris has a "love of connecting one-on-one with customers and clients, sharing a mutual love of all things handcrafted". Fun fact: in August 2022, Majesty and Friends won Canada's BEST Washroom 2022 for their ice cream themed loo!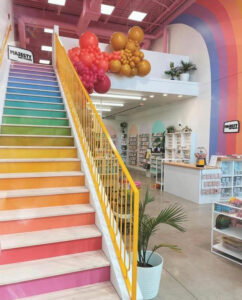 TIX on the Square – Edmonton
Your one-stop shop for all things entertainment and local! TIX on the Square is a non-for-profit box office and gift shop run by the Edmonton Arts Council. They'll help you discover the city's entertainment scene with tickets to concerts, plays, events, lectures and fundraisers. The gift shop purveys local artwork including photography, books, music, clothing, jewellery and pottery.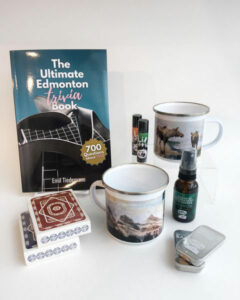 The Maker's Keep – Edmonton
With four locations around Edmonton, you'll still feel that marketplace vibe at The Maker's Keep, but in a boutique setting. Their goal is to build relationships with local vendors and customers alike, creating a strong community of business owners and connections under one roof! You can find accessories, cleaning products, crafts and DIY's, health and wellness wares and treats for your furry friends.
parcel + prose – Edmonton
Sometimes the gift of giving is worth more than receiving. parcel + prose is passionate about paper, stationary and cards. If you're a person who enjoys brightening someone's day with an individualised touch, parcel + prose offers unique gift cards for all occasions, gift wrapping services with 100% recyclable paper, and a hot foil imprinting service allowing you to personalise writing paper or notecards!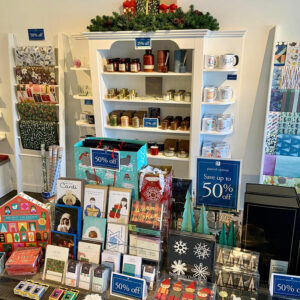 Rogue Wave Coffee – Edmonton
It's a different kind of craft brewing that involves beans in lieu of barley. Rogue Wave is a coffee roasterie with a mission of "bringing you the most exciting coffees from around the world". They can be found roasting coffee beans to an exacting degree and offering coffee fanatics a myriad of brewing supplies. While Dave and Dave man the shop, Ply has travelled the world winning awards for his innovative brewing techniques and impeccable taste. Highly recommended for a good cuppa joe!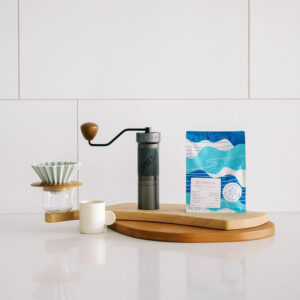 LIVIA Forno e Vino – Vancouver
Run by a husband and wife team in Vancouver, LIVIA Forno e Vino is an Italian family bakery by day and a wine bar by night. Named after Claire's Nona, it embodies the joy that only Italian home-cooking can bring. They hold pop up dinners on the first Sunday of every month, and are huge supporters of Vancouver's local farmer's markets. Their sourdough bread is made fresh daily and is a great party favour for holiday gatherings.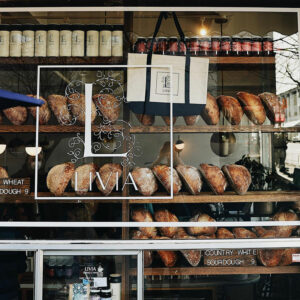 Old Faithful Shop – Vancouver
Offering housewares, personal items and plants, Old Faithful Shop draws unique products from brands around the world. Heavily featuring a Japanese craft collection, their items are made by artisans whose skills have been honed and passed down through multiple generations. Gift cards are available and redeemable online if you're not in the city!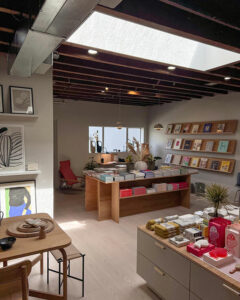 Cōchu Chocolatier – Calgary
Based in Calgary, Anne Sellmer is the owner of Cochu Chocolatier and it doesn't get any more local than naming your store after your sons! Cole, Charlie and Hugo were the inspiration behind her company brand, though there is "some dispute as to who owns the 'h'". Cochu has been recognized from San Francisco, to London, to Florence and has won 61 national and international awards!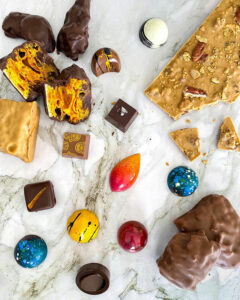 TRENDS – Calgary
Located in the eclectic Kensington neighbourhood, TRENDS has been a consignment staple for over two decades. If you're looking to give back this holiday season, they offer a lifetime membership for your donations and will pass on your more well-loved articles of clothing to shelters around Calgary.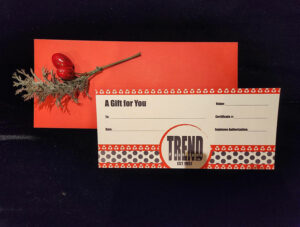 The Everyday Kitchen – Regina
A McQueen favourite whenever we visit Regina, we can confirm that The Everyday Kitchen has the best long johns in the city. They're a local bakery offering delivery within Regina, pick-up options, and gift certificates ranging from $5-$25 and you can reload them online!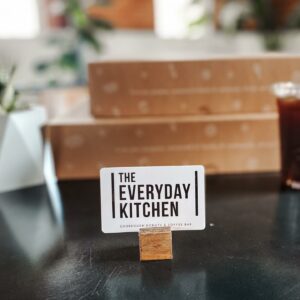 Dandy's Artisan Ice Cream – Regina

Dandy's Artisan Ice Cream is a new leader in handcrafted, small batch ice cream. Owner Daniela uses Canadian dairy, and seasonal ingredients sourced from local companies in order to support the local economy. Dandy's is also committed to being a green company, using eco-friendly products, compostable to-go containers and finding creative ways to compost or reuse their food scraps.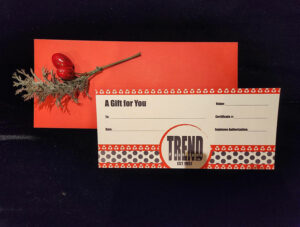 As the list of recommendations comes to a close, we'd like to say that the holiday season is not about spending money, but more importantly spending time with valued co-workers, clients, family and friends.
Other ways to support local businesses without a financial commitment are to:
Leave a positive review
Like their social media page
Shout them out on your page
Engage with their posts
Word of mouth
Just stopping in to say hi makes all the difference!