THE TEA GIRL: MAKING THE MOVE TO ONLINE
There are a few things we love here at MCQUEEN: niche local businesses, caffeinated beverages, and a vision. Sarah Proudlock, the one-woman operation behind The Tea Girl, ticks all of the boxes.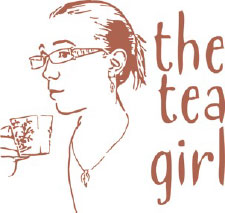 The Tea Girl is an Edmonton-based online boutique that sells—you guessed it—tea! Sarah initially caught our attention when we learned that she had closed up her brick and mortar store completely before making the shift to e-commerce…before the pandemic!
The focus on moving commerce online as well as digital marketing, is a trend that has skyrocketed in the last two years.  As an agency we focus primarily on strategic communication, engagement, holistic business outcomes using tools like design, and digital functionality. We were curious about Sarah's shift into the digital realm, and felt that her experience was one shared with many of our clients who are trying to navigate the digital space. So we very much appreciate Sarah sitting down with us to discuss her challenges, successes, and what tools might be useful for other businesses considering making this kind of shift.
BACKGROUND
Sarah began her tea journey years ago working at a Steeps in Calgary. After acquiring her Tea Sommelier status, she relocated to Edmonton and opened The Tea Girl—a quaint tea hub on a busy corner, infused with her humility, quirky personality and passion for tea. Her website is no different, highlighting a deep knowledge of her product, alongside fun names like #PSL, Pineapple Express, and Princess Peach.
MCQUEEN. Can you give us the lowdown on running a website without much previous experience?
It's been…interesting. I wouldn't really call it a website though. It's definitely an e-commerce store that directs the flow of traffic to tea purchases. I find that people who land at The Tea Girl are coming specifically to order tea, and not necessarily for information. I use Shopify because it is customer friendly—which is ultimately the most important thing when you're selling online—but it comes with its limitations. From an operator's perspective, there are far less customizable options; they always want you to buy an app to make an update. I'm lucky enough to have learned some coding to work around these issues, but there will come a time when I can't keep using duct tape to fix the hole in the boat.
MCQUEEN. Have you considered outsourcing this work to a vendor?
I know I'll need to at some point, it's just a matter of when. These little backdoor hacks I've found have been working for me, but I do consider the fact that sometimes I get emails from confused customers, and shop functionality is paramount. I also wonder what it would be like to not be updating the store at midnight and for someone to make it look really pretty! I'll bet that would have an impact on business.
MCQUEEN. How did you decide to move the tea girl online?
I closed the brick and mortar shop in the fall of 2019. There were uncontrollable challenges (ex: LRT construction, building maintenance, economy) and I also ran out of money. The reality is that it's expensive to pay your rent and your staff, and tea can be a pretty niche market. We also served food and the tea shop was sometimes described as a "cafe with a tea theme." That wasn't what I wanted my business to be.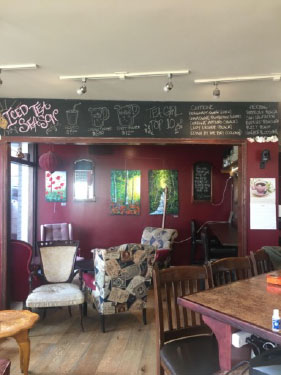 MCQUEEN. Expenses aside, what was your motivation to shift from brick and mortar?
It was a good time to explore other avenues without having to give up on the idea of selling tea entirely. My focus was always on the tea, not necessarily the hospitality end of things, ha. I mean, everyone was welcome but there was a part of me that was like, "Drink the tea! It's more interesting than a scone!" That, along with the idea of not being away from home seven days a week, was the perfect storm.
MCQUEEN. How did you position yourself in the market?
Around 2018, I noticed that there wasn't really anyone in Edmonton creating their own flavours. Tea shops that weren't huge corporations (starting with "D", ending in "-avid's") were importing tea from the same companies and I gained some clarity when a supplier changed their Cream Earl Grey recipe. Honestly, it wasn't very good and I thought, "You know, I could create a better flavour."
More people are exploring this option, but they don't necessarily have the years of experience or research behind their product, so that gives me a bit of a leg up. Most of my wholesalers know I can customize a blend within a reasonable timeframe. Competition is a funny question to answer. Because being a tea flavourist is such a small market, there was a real "keep it secret, keep it safe" mentality for a long time, but that's not really benefiting anyone. I actually just got a message from a blender in Calgary—she wants to know if blending with oils works with black tea. I'll give her some tips!
MCQUEEN. What have been the main benefits of an e-commerce store?
I get to concentrate on the actual tea. The Tea Girl is no longer "reactionary" if that makes sense. With an online boutique, I find that people are more forgiving when it comes to wait times and product availability. Think of it this way: if you drove across the city to buy 50 g's of a specialty tea and I told you we wouldn't have any until next Wednesday, you might be pissed because you've wasted your time, energy and gas. A narrower focus has helped streamline energy, money and consumables into turning over products. There's also way less stockpiling online. I have more control over my inventory, more time to blend and no tea gets old and goes to waste!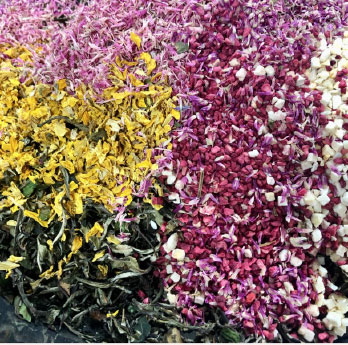 MCQUEEN. Have you seen a growth in business since moving it online?
During the pandemic, when online shopping was at an all time high, I definitely did. There seemed to be an immediate need for things which I could provide. Tea is a comfort consumable, an attainable luxury. Sometimes I compare it to alcohol – it's recession proof, and specialty tea is affordable but still high-end. People get to feel like they're a part of something distinguished. Actually, last year was the first time I made money and owed taxes! From looking at other business models, I knew that it was attainable, but it always felt like a dream. And I don't think online purchases are going away anytime soon!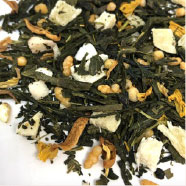 MCQUEEN. What are some of the marketing challenges you've encountered in the last few years?
Getting drowned out and reaching through that has been the main struggle. I'm lucky to have an established customer base that already knows my product, however we opened about five years before social media was a trendy marketing tool. Instagram, Link Tree and Facebook have definitely helped with sales but nothing quite compares to a physical experience. Online, I rely on descriptions which have been a fun challenge! I've realized in the last year that I'm not great at social media so I've pawned that off on someone else, but it would be awesome to work with a small team who understood SEO's and Google Ads and all that jazz. Sometimes online marketing feels like playing "catch-up" with the young ones! 
If you have questions about how to communicate, market or how to create engagement for your business, we would love to hear from you. Reach out to Caley, at csuliak@mcqueencreative.com
Photo credits: The Tea Girl
www.theteagirl.com