Managing Digital Expectations
The secret to happiness is low expectations… Said no client or customer, ever. While it might be cute advice coming from a T-shirt, it's a stinker of a digital strategy. Equally bad? Feeling so crushed by your audience's expectations that you commit to no digital strategy at all. So if managing digital expectations is essential for success in today's digital landscape, where does one begin? With realistic expectations—both of yourself and your audience, as well as the tools you're using. Here are 8 tips to get you started.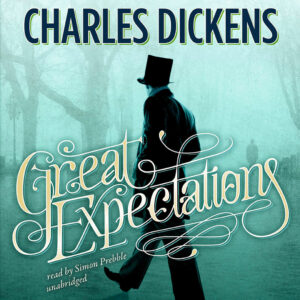 Set clear and measurable goals. Know what you're aiming for, and prioritize. Everyone's resources are limited, so think about your goals in terms of needs and wants. Then ask yourself if those goals are actually measurable. If they're not, consider adding key performance indicators to the list. Things like enhanced data collection, increasing your website traffic, growing your subscribers and followers, as well as increasing brand recognition and using resources more effectively. Having clear expectations of the tools you're using is imperative, too. So be sure to also set goals for implementing new technology and maximizing the features that will serve you best.
Focus on user experience. Know your audience so that you can provide them a digital experience that will give them the confidence and a desire to come back for more. That means customizing digital platforms with your user in mind. So begin with what's vital: creating meaningful content that is useful, relevant, concise, and easy to discover, engage with, navigate, and share. Understanding your users' needs will then inform the basis of your content strategy.
Create a content strategy that's adaptable. Creating meaningful content is one thing, delivering it is another. That's why a good digital strategy prioritizes processes that are adaptable. That means uniting technology across departments and platforms so that you can create and publish content quickly. Adaptable processes will also allow you to shift your focus when new platforms become popular or when your goals change.
Be clear about what you can and cannot deliver. Yup, transparency. Nothing sets a realistic expectation like telling the truth. And that requires clear communication—both internal and external. This could include transparency about response times, e-commerce capabilities, data collection, as well as your team's availability and limitations. Disappointments are unavoidable, but if you've been transparent, consistent, kind, and communicative, loyalty and trust don't have to suffer.
Use and manage your resources effectively. Time, technology, people, content, tools, processes, money, training, education—all of them. Most importantly, be realistic with your expectations of them, too.
Understand what technology can and cannot achieve. Nothing is without limitations. So it's important that you and your audience have the skills and confidence to use the technology you've chosen. For your team, that might mean training and education (yay to both!). For your audience, that might mean ongoing support, surveys, and a well-monitored comment section. It also means choosing the right technology for the right job. Just because a tool is new or popular doesn't mean it will support your needs better than what you're already using. If you can't maximize the potential of the new bells and whistles, skip the disappointment, and stick with what's best meeting your needs.
Monitor metrics, and identify areas for improvement. As always, analytics are your friends. So dedicate time to measuring them—and often. Hold them up to your goals to see where they've aligned and where adjustments are needed. By tracking and understanding your metrics, you can make data-driven decisions about how to strengthen your digital strategy moving forward.
Stay curious! All the technology in the world can't replace a curious mind. Nurture it, and never stop learning!