To Podcast, or Not to Podcast?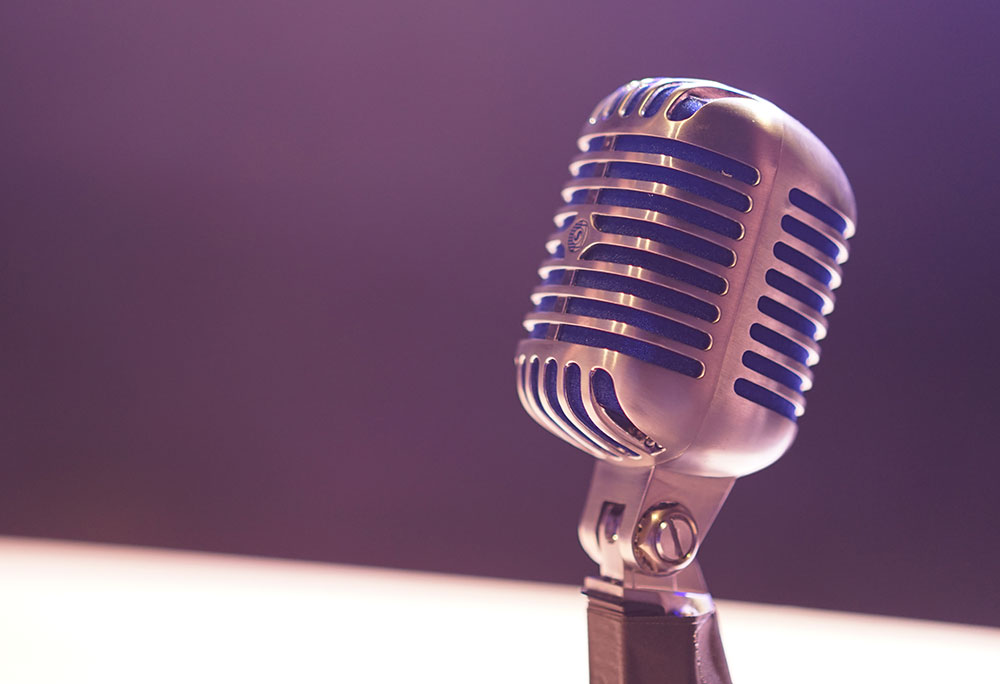 They say dogs prepare you for babies, and cats prepare you for teenagers. But what (if anything) prepares you for launching a podcast? For starters, hard questions and honest answers—the biggest of which being whether to dive in at all. But before you reach the deep-end, or any conclusions, here are a few things to consider.
1. You might not be as compelling as you think you are. There, we said it. And by "you" we mean your content. While that may seem harsh, so is your competition (there are an estimated 2 million podcasts out there!). So ask yourself: what are the stories that only I can tell? If you come up dry, or without a list that can fill a notebook, you might want to park the podcasting dream.
2. Using a podcast as a direct sales tool is a hard sell (and a hard pass). Podcasts can help brands become thought-leaders and influencers—but not through direct sales. Brand awareness and trust are indeed linked to brand profit, but a podcast isn't an infomercial. It's an opportunity to have meaningful conversations about the issues you and your brand care about—without making your listeners feel like consumers of anything other than knowledge and entertainment.
3. It will take more time, money, planning, promoting, and perseverance than you think it will. Period.
4. No one will find your podcast without great marketing. And lots of it! That great strategy starts with identifying and consistently garnering the attention of your audience. Make no mistake, you can't be shy about promoting your podcast, so if anything, err on the side of shameless! Post podcast segments to your social media, appear on other people's podcasts as a guest, create video versions of your episodes and post them on your website, and use your social media to get feedback from your listeners. Most importantly, be consent with all your efforts. A schedule is a promise.
5. Listeners value regularity. People are creatures of habit. In the podcast world, that means consistency: launching new episodes every week, of the same length, at the same time, in the same place. The same should be true of your marketing—how and where you promote upcoming episodes and earn the attention and favour of your audience. Loyalty, after all, is a long-game strategy. As it should be.
6. Invest in a podcast strategy. Podcasts are owned media, so that means you—and you alone—control your message. While that's also true of social media, podcasts allow brands to, literally, speak to their audience in a far more personal way. And that's an opportunity not to be wasted. So before you pick out a microphone, pick up a pen and start strategizing. Will your podcast be interview-driven or a conversation between friends? How many hosts are too many or too few? Have you listened to other podcasts within your genre to pinpoint what you could add to the conversation? How (if at all) will a podcast contribute to your brand's overarching content strategy? Do you have the time and resources to produce and promote compelling content? Can you stick with it long-term and make it economically rewarding?
7. Take advice from experts (not family and friends). Host a podcast, they said… So, yeah, support from loved ones is invaluable, but it's important to also talk to people with experience in podcasting. Besides offering you personal insights and advice, they'll tell it like it is: podcasting's not easy to learn, it's definitely not fast money, it will feel like work, and even if you love it and find your audience, it's a significant commitment to sustain.
8. Enjoy yourself! The best parties are the ones where the host is having a great time. So if you do decide to start podcasting, be in the moment. Make mistakes and keep going, laugh at yourself, share openly, make everyone feel welcome—then send 'em away wanting more!