MCQUEEN Reads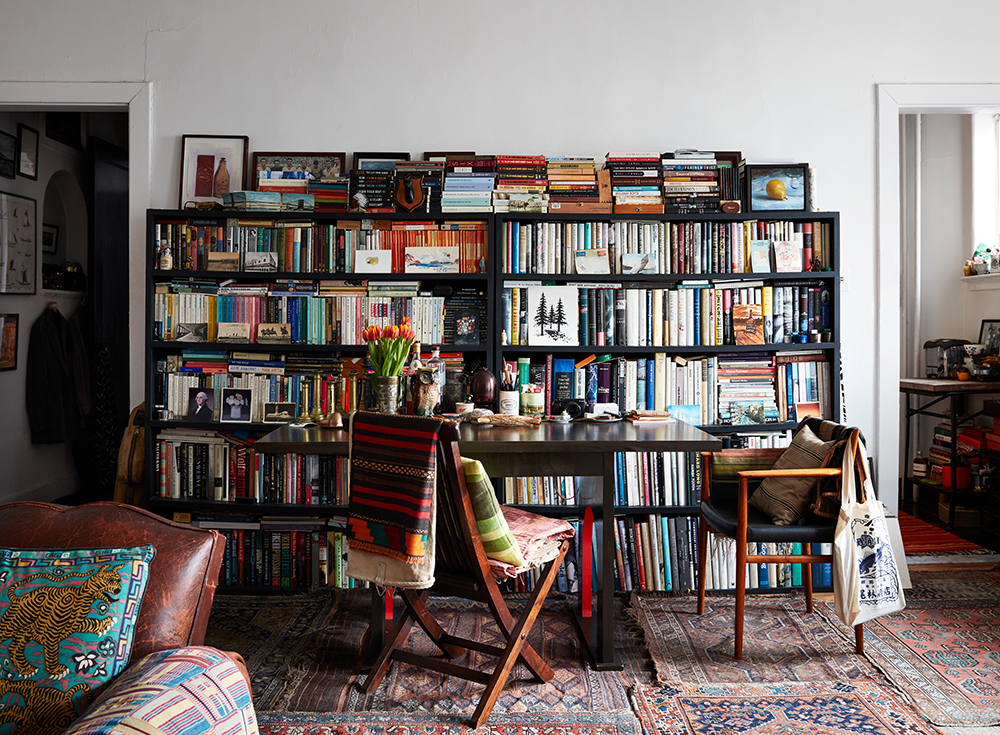 McQueen is an eclectic group. With interests ranging from cinema, to automobiles, to local food, we all bring something to the table. Yet, if there is one thing that brings us together, it is a shared appreciation for art. Art can come in many forms, but there are few more powerful than a well-written book. Language is a crude and imperfect tool, which makes it all the more satisfying when an author is able to eloquently express an idea. You simply can't waste money on a book. It's an investment, and can guide you through some of the more difficult points of life. Read what interests you. Read what you gravitate towards. The best books are the ones you can't put down. Perhaps you need some inspiration on where to start – here's what we are reading:
Jared – chief executive officer + creative director
Option B: Facing Adversity, Building Resilience, and Finding Joy by Sheryl Sandberg
Less by Andrew Sean Greer
David – digital director
I am currently reading Can't Hurt Me, by David Goggins.
Why? Because it is an important reminder of common knowledge things that we all instinctively know, but with the energy and emphasis turned up to 11.
Cindy – art director
Slow death by Rubber Duck by Rick Smith & Bruce Lourie
Not exactly a relaxing bedtime ready, this book sheds light on our everyday exposure to toxic chemicals. It is scary, eye opening and the next step in the toxic free journey I have taken my family on.
Emily – traffic coordinator + executive assistant to the chief executive officer
The Best Kind of People by Zoe Whittall
Essentialism: The Disciplined Pursuit of Less by Greg McKeown
Carmen – senior writer + editor
Dear Genius: The Letters of Ursula Nordstrom, is a book that confirmed my desire to become an editor who champions not only the written word, but also the people who write them. Nordstrom, a true pioneer of contemporary children's literature, wrote over 100,000 letters to her authors, illustrators, and colleagues over the course of her career. She believed that honest words were the only ones worth communicating, and her letters embodied that—often teaching compassion, urging immediacy, and fostering friendship.
Dear Genius was collected and edited by Leonard S. Marcus and published by Harper Collins.
Some people turn to Maire Kondo to purge the chaos from their lives. I turn to Grovey, and always will. The Monster at the End of This Book, published by Western Publishing Company Inc., tells a tale of the world champion of worrying: loveable, furry old Grover. Whenever I'm worried or generally getting in my own way, I reach for this book and a furry little slice of perspective.
Ryan – writer
The War of Art by Steven Pressfield.
I'm not really one for self help books, but regardless of your field of interest, study, expertise, or passion, this book will help you. This book helped me find inspiration and fight those inner demons that tell me I can't do something. Tip: You can do it, sometimes you just need to manage expectations.
Breakfast of Champions by Kurt Vonnegut.
Vonnegut is one my favourite authors – his ability to reflect and mirror society into a dystopian utopia, is a trip. This book in particular is a trip you didn't know you were on until the last sentence.
Caley – copywriter + content creator
Dragon Spirit: How to Self-Market Your Dream  by Ron Rubin and Stuart Avery Gold
It was given to me by a regular customer at a restaurant I was working at many years ago, when I mentioned I wanted to write for myself. It's a bit of a reflection on attitude in relation to a business plan. An easy read that breaks things down in layman's terms for the beginner, while appealing to the emotional balance of working for yourself.
The Tattooist of Auschwitz by Heather Morris
I'm a WWII nut, so this was a no-brainer. It's written like a third person diary – you feel like you're following Lale throughout his journey through a camera lense, and it's not always easy! Brutally descriptive at points, contrasted with dialogue that inspires the imagination, I've had to put it down several times. Not finished yet. But looking forward to it!
Evan – business analyst
I read a lot. The truth is I could give you a list of 100 books. I'm not here to bore you so here's what I'm currently reading:
Fear & Loathing in Las Vegas by Hunter S. Thompson
The story is eccentric as the man, and a cult classic. It seems to divide the crowd – you either love it or hate it – but, you can't deny there are some shocking moments of clarity amidst the drug-fueled chaos.
Look behind his wild personality and you'll find some brilliant insights. Check out this letter he wrote at 22, it might just be the best thing you read today: Finding Your Purpose
Tools of Titans by Tim Ferriss
Based on his wildly successful podcast, Ferriss breaks down the defining components of top performers. By interviewing 100 "world class performers" ranging from health nuts like Wim Hof, to
Photo Credits: David Coggins