Don't Spare Us Your Rhetoric: Just use it properly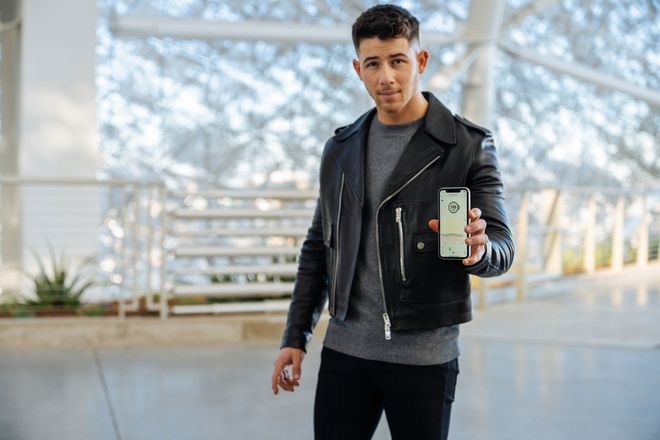 Nick Jonas, Aristotle, and a dog walk into the Super Bowl. Sound like the opening to a bad joke? Well, if by "bad joke" you mean highly persuasive Super Bowl commercial watched by 91.6 million people, then sure…
Can't quite remember Aristotle showing up to last year's game? It's because he didn't. But the team that wrote Nick Jonas' Dexcom G6 ad sure stole some moves from his playbook. And if you were one of 44.3 million people affected with diabetes in North America, you were not only impressed—but possibly cheered.
You can watch the commercial here, but it's basically a flabbergasted Nick Jonas rattling off a list of various technologies that have advanced over the last 40 years in contrast to the fact that people with diabetes are still pricking their fingers to measure their glucose. In 30 seconds, Dexcom's writers delivered an argument more compelling than a dog riding a Roomba. Clever? Yes. Original? Not by thousands of years. In fact, many of today's most successful ads and campaigns are based on the same propositions and common arguments that Aristotle used. In this case, it was a fortiori: if the more difficult is possible, then the less difficult is possible. If you've studied classic rhetoric, you'll know that tactic well. If you haven't and are in marketing, you might want to change that. Here's why.
Rhetoric 101
Aristotle defined rhetoric as discovering all the available means of persuasion in any given situation, which is why great marketing campaigns often take a page from antiquity. Back then, rhetoric wasn't a dirty word. It was a formula for success in skillful hands. Those hands belonged to rhetoricians.
But long before a rhetorician could be called such, their education began by studying the 7 liberal arts: grammar, logic, mathematics, music, rhetoric, geometry, and astronomy. Rhetoricians were your lawyers, your law-makers, your judges, and (if you got one) your jury. It was their job to know all the possible means of persuasion in any situation to save (or roast) your proverbial bacon. Aristotle famously did this by dividing all the arguments or means of persuasion into two categories: non-artistic proofs and artistic proofs.
Non-artistic proofs weren't considered part of the art of rhetoric. They were simply a lengthy list of supporting arguments that a rhetorician needn't invent, but merely memorize and skillfully use to construct their cases and persuade their audience. Dexcom's a fortiori is but one non-artistic proof.
Artistic proofs were considered within the province of the art of rhetoric, and even today you'll recognize them by name: logos (rational appeals), pathos (emotional appeals), and ethos (ethical appeals).
Those non-artistic proofs, armed with logos, ethos, and pathos, are still the basis of all great brand promises and ads.
Using Rhetoric Without Being Annoying
Like all tools, rhetoric needs to be used properly to be effective. That means knowing your audience and adapting your marketing strategy to appeal to their sensibilities. Too much logos, and your campaign might lack heart. Too much pathos, and it could feel manipulative. Too little ethos, and it could lack authority. Just right, and you're a Super Bowl ad. Here's how Dexcom did it.
Use of Logos (rational appeals): appealing to the audience's reasoning or understanding. Common rational appeals include cause and effect, definitions, stats and numbers, deductive and inductive reasoning.
This is where a fortiori comes in: if the more difficult is possible, then the less difficult is possible. Have we gone to Mars? Yes. Have self-driving cars? Yup. Are robots vacuuming our floors? Then surely the less difficult is possible.
Other non-artistic proofs at work are testimony and comparison.
Last but not least, Dexcom uses its own numbers and stats as logos, flexing its status as the global leader in continuous glucose monitoring for people with diabetes.
Use of Pathos (emotional appeals): appealing to the audience by word choice and elocution. People are rational but can be swayed by emotions and narratives that they see themselves in.
Fingersticks for testing blood sugar were invented in the 70s! As Nick Jonas says, "We have drones that deliver packages, and people with diabetes are still pricking their fingers—What?!" Just as powerful as his statement is how he delivers it: flabbergasted and matter-of-fact, rather than angry. The implied call to action? Better care for people with diabetes who are still painfully pricking their fingers to measure their glucose levels.
The writers also use humour to make a difficult topic more approachable and engage a secondary audience that might otherwise look away.
– The dog riding the Roomba, while amusing, is also a direct path to fuzzy feelings and thoughts of one's own four-legged companions.
Use of Ethos (ethical appeals): appealing to the audience using balance and fairness. Ethical appeals relate to the character of the speaker and bring "I" into the argument. Brands and brand ambassadors use ethos and 'I" statements to ingratiate themselves with their audience and prove that they are worthy of listening to.
Nick Jonas brings more than his Jo bro status to the ad. He's publicly spoken about his diabetes since he was thirteen, making him relatable to the target audience.
Also in his favour is his marital status (married only once and still married) and the credibility and integrity of his partner, Priyanka Chopra Jonas.
His age, income, and pop-culture status imply that he has access to information and resources that others might not and is savvy enough to be discerning.
Trappings to Avoid
As great a tool as rhetoric is, there's a reason its reputation has been muddied. In fact, there are two: fallacies of matter and fallacies of reasoning. Though the list of each is long, a fallacy can loosely be defined by one of two meanings:
A false, erroneous statement
Invalid, specious, or deceptive reasoning
Some common fallacies to avoid include:
Argument ad hominem: abandoning your argument and instead attacking your competition/opponent.
Argument ad populum: appealing to irrational fears and prejudices.
Faulty analogy: basing your argument on probability, not fact or truth.
Non sequiturs: conclusions or generalizations that do not follow from the premises.
Red herring: redirecting the question away from the relevant issue by introducing an irrelevant one that's easier to address.
Creative Strategy Checklist
Like all ads, destined for the Super Bowl or not, yours should begin and end with a checklist that tests that your strategy statement is clearly defined and has not been lost along the way. Remember, you aren't selling a product; you're selling an idea. People buy products because interest has been created about them. Therefore, the idea you are selling must clearly answer the following:
What benefit are you promising?
Who are you making that promise to?
What's the evidence/why should they believe you?
Rhetoric, when used skillfully, will strengthen all three checkpoints. Just like in football, the more you practice, the less you'll fumble. Will that take a little effort? A bit. But as you already know, working without all the tools you need is always a lot harder. And if the more difficult is possible… a fortiori for the win.