LeRoy Credit Union
A small town Credit Union with a large reach and a group of long standing employees with deep roots in the community. We could instantly feel the community spirit when meeting the LeRoy team.
We started with a logo that had been used for years and produced a new look that gave a nod to their roots while moving them towards their next chapter.

When we began rebranding their ads and brochures one thing became clear to us, they cared about their community. We took that care and developed a campaign, complete with a stamped logo mark, to engage the community and ultimately inspire everyone to realize the value in #buildingcommunity.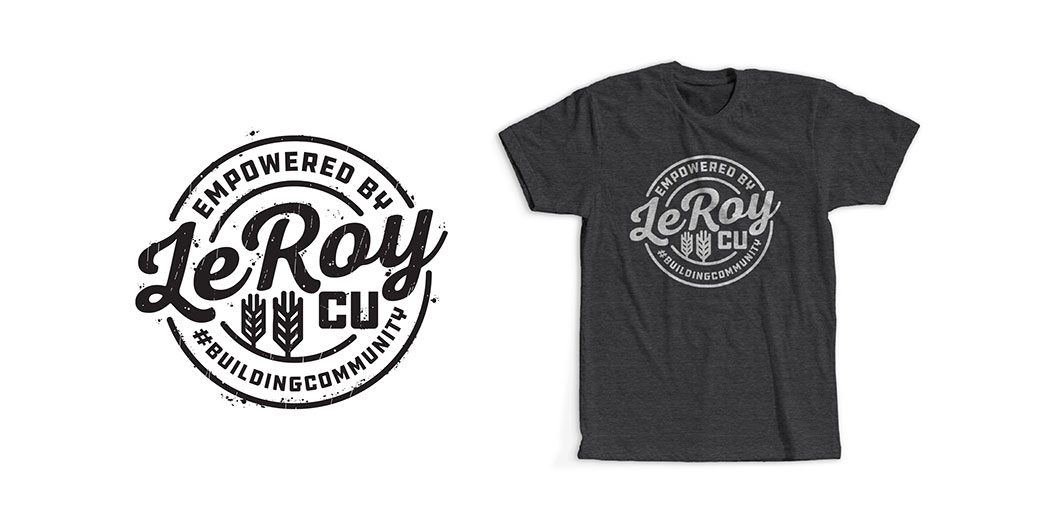 The bright colour palette nodded to the people at the heart of this small community, the pride of being Canadian and their spirit to help each other.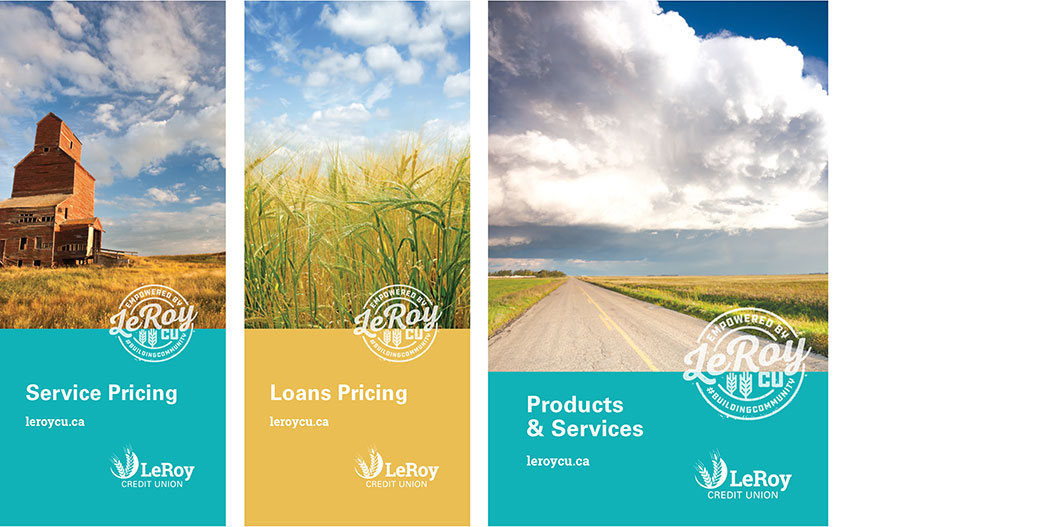 TOGETHER WE CREATED:
logo design + branding | website consultation | promotional video | promotional material
Ad campaign | T-shirt design | #buildingcommunity branding | credit card design